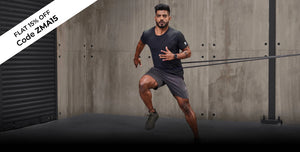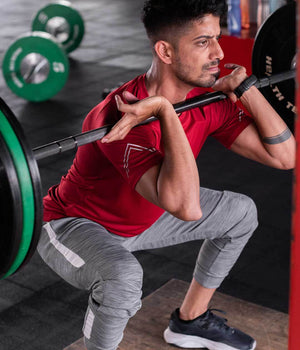 Keeps you fresh, odour free and dry
SuperSilva™
India's only zero-odour technology that is designed to fight sweat induced odour through sustainable silver ions. Helping you perform without restriction, and experience the comfort of zero-odour.
Shop SuperSilva™ Now
The Ball Cooling™
Say hello to India's coolest bottoms - crafted with our trademark 3D knitting technology. Developed to create mini air pockets that ensure you stay cool even while you hit your highest intensity.
Shop The Ball Cooling™ Now
We make the most advanced activewear in India
Used by 30000+ Indians to be better athletes
Feel The Air
Ball Cooling Jogger
Sweat Hard Stay Cool. These pants give your legs space to breathe while sweating.
Shop The Magic
india's first
Centurion Polo T-shirt
Centurion SuperSilva Polo is our lightest athleisure ever.
Shop The Magic
★★★★★

The products are good guys. It reminds me of Adidas US.

Anand Lakshminarayanan

Vice President (Flipkart Data Group)
★★★★★

Tried out a few of the newly launched activewear from @zymratwear and I am just loving them. The fabric, comfort and style, all top notch.

Pawandeep Singh

Zymrat Customer Family
★★★★★

Works perfect for my lifestyle - great fit, anti-odour, fast sweat absorption and KILLER fabrics.

Ranveer Allahabadia

Fit Entrepreneur (BeerBiceps)
★★★★★

Happy to see an Indian brand match my expectations which only international brands could in the past.

Umar Farooq

Animal Flow, Lifestyle & Functional Training Coach
★★★★★

In my running career of over 6 years, I was always searching for the most comfortable running apparel until I found Zymrat.

Ashish Viswakumar

Marathon Runner
★★★★★

I have been a big fan of zymrat from the time it started and now with their new products they have upped their game to next level 👌.

Shubhag Rao

Functional Training & Strength Coach
★★★★★

Having a love of modern styling,  unique premium fabrics, quality craftsmanship and great design. I've been getting good wear out of the T-shirt and Jogger pants.

Vaibhav Marathey

Zymrat Customer Family
★★★★★

This is good. You guys have cracked it.

Amaresh Ojha

CEO, Gympik
★★★★★

My Honest Opinion - they've done a damn good job. As good as Nike and Adidas in terms of quality. Material - top notch, like it'll last long, you can make out from the heavy duty zips  or the feel of material on skin.

Sirhud Kalra

Men's Lifestyle Coach
Talk To Us
Email: care@zymrat.com
Phone: 7349662666